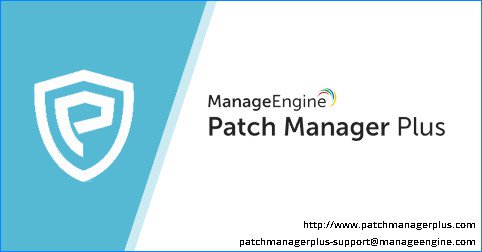 ManageEngine Patch Manager Plus 是一款自动化补丁管理解决方案。除了第三方应用程序外,还可以为 Windows、Mac 和 Linux OS 打补丁,所有操作均从中心控制台进行。
---
File size: 302/305 MB
Patch Manager Plus, our all-around patching solution, offers automated patch deployment for Windows, plus patching support for 300+ third-party applications. It's available both on-premises and on the cloud.
---
Detect
Scan endpoints to detect missing patches.
Test
Test patches before deployment to mitigate security risks.
Deploy
Automate patch deployment to OS and 3rd party applications.
Report
Powerful audits and reports for better visibility and control.
Extensive support to 300+ third party applications patching
Stay 100% secure by defending against vulnerabilities in your 3rd party applications.
Large repository of patches for common applications such as Adobe, Java, WinRAR and more.
Make use of pre-built, tested, ready-to-deploy packages.
Gain complete visibility and control over your patching
Patch compliance made easy with advanced analytics and audits.
Insightful patch management reports to help track your patching.
Customisable deployment policies to meet your business needs.
Whats New:
Updates: official site does not provide any info about changes in this version.
转载请注明:0daytown » ManageEngine Patch Manager Plus 10.0.426 Enterprise Multilingual