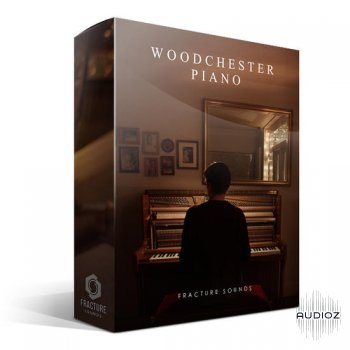 Team DECiBEL | 15 Mar 2020 | 1.01GB
A beautiful upright felt piano, developed in close collaboration with film and TV composer James Everingham.
Woodchester Piano is the first in our new series of collaborations with talented composers and artists, bringing you a range of finely crafted virtual instruments full of personality. This library was produced in close collaboration with film and TV composer James Everingham, and features his Wilh. Steinberg German Series upright piano, intimately recorded with the felt pedal engaged.
We visited James's studio and spent several days carefully sampling every nuance of the instrument. We then spent many months mixing, polishing and fine-tuning the instrument, resulting in a stunning virtual piano with a beautifully versatile sound, which is a joy to play.
Woodchester Piano also includes key release and pedal samples, a unique pianist noise feature to add subtle rustling and wood creaks for heightened realism, and adjustable colour control to dial in the perfect tone for your composition.
Atmosphere Layers
After the success of our Dream Zither and Tiny Music Box libraries, we decided to take our tried and tested 'playable pad' concept to the next level, offering three atmospheric sound design layers which blend together with the raw piano beautifully.
The 'Ache' layer adds a smooth, hazy sustain – a marriage between a reverb and a pad.
The 'Dream' layer offers a more textural, shimmering sound.
The 'Clouds' layer adds a reversed granular delay effect which evolves over time.
These layers can be dialled in to taste using the Layer Mixer. Additionally, the global 'intensity' of these layers can be controlled using the 'Atmosphere Intensity' dial, or automated in real-time using the mod wheel.
Features
88-key felted upright piano.
Beautiful warm, characterful and versatile sound.
3 unique atmosphere layers.
True pedal up and down samples, for authentic string resonance.
Controllable key release, pedal, and pianist noise.
Simple and user-friendly interface.
1.1GB download size (NCW compressed from a 2.2GB sample pool).
Requires the full version of Kontakt 5.3 or above.
转载请注明:0daytown » Fracture Sounds Woodchester Piano KONTAKT-DECiBEL