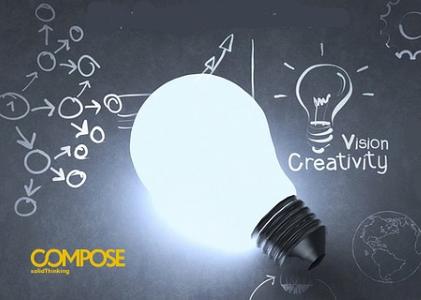 Altair Compose 环境可用于计算、数据(包括来自 CAE 仿真或测试结果的数据)操控和可视化、编程和调试有助于重复计算和工艺自动化的脚本。
Altair Compose™ 允许用户执行各类数学和线性代数(包括矩阵分析和微分方程)、滤波信号、通过数据拟合多项式、估算或检查商业仿真软件的结果、执行优化。
Altair Compose 特征
数值计算
数百种强大的数学运算和内置功能,可用于从超简单到超复杂的各类计算。
一体化
具有集成开发环境 (IDE) 的单个产品。无需单独工具箱和额外费用。
多语言数学环境
基于开放矩阵语言 (OML),同时兼容 Octave 和 Python。
流程自动化和脚本编写
尤其便于运行经常重复的计算或精简通用流程。同时具备实用的调试功能。
绘图和可视化
实用的 2D 和 3D 绘图可更充分地洞察您的计算和数据。
内置 CAE 数据读取器
可极其简单(及快速地)导入、可视化和操控 CAE 工具(如 FEA、CFD 等)数据的输入和输出。
---
Altair Compose 2019 | 682.3 mb
Altair announced the release of Compose 2019.4206, is a high level, matrix-based numerical computing language as well as an interactive & unified programming environment for all types of math.
About Altair solidThinking Compose. Altair's solidThinking has released a suite of products that is aimed toward the model-based design (MBD) and systems simulation market. This new suite of products uses math, signal-based physical and 3D models to produce early concept designs, control algorithms and system performance optimizations.
The new suite is made up of three products: solidThinking Compose, solidThinking Activate and solidThinking Embed. Much of the technology available in the new product is based on Altair VisSim, which will now be rebranded as Embed.
Using solidThinking Compose, engineers and scientists will be able to produce high-level matrix-based computations. The programming software is able to perform various math operations from matrix analysis, differential equations, signal analysis and control design.
In this respect, the product sounds much like MATLAB or Maple. In fact, the software is able to mix signal-based and physical-based components from Modelica within a single diagram.
One big benefit of Compose is that it has a built-in connectivity to the pre-/post-process data from Altair computer-aided engineering (CAE) software.
Compose has the following math libraries:
– Statistical data analysis & visualization
– Matrix analysis & number theory
– Signal processing
– Interactive 2D & 3D plotting
– Differential equations
– Optimization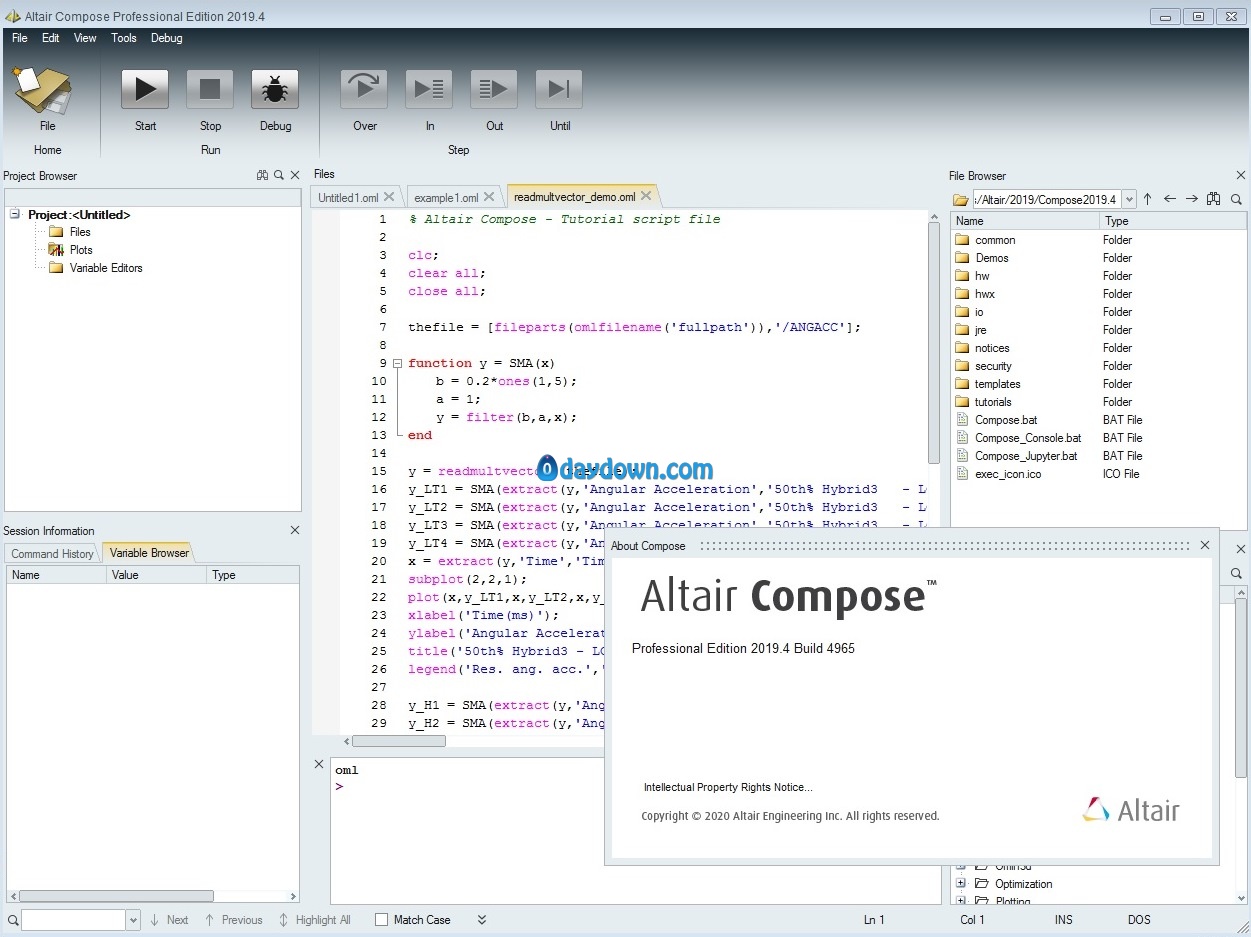 About solidThinking. solidThinking creates, develops, and markets technology that helps our user community bring the most desirable products to their customers faster. solidThinking software is sold and supported by a global network of distribution partners and is also available as part of the Altair HyperWorks suite. solidThinking is a wholly owned subsidiary of Troy, Mich. (USA)-based Altair.
Product: Altair Compose
Version: 2019
Supported Architectures: x64
Website Home Page : http://www.solidthinking.com
Language: english
System Requirements: PC
Supported Operating Systems: Windows 7even and above
Size: 862.3 mb
---
Password/解压密码-0daydown
Download rapidgator
https://rg.to/file/ee733a4a46bb9507f23260a57dbe1325/iSThCom1944965.part1.rar.html
https://rg.to/file/e236ebf0600a3765fd2b866269703ba7/iSThCom1944965.part2.rar.html
Download nitroflare
https://nitroflare.com/view/AD6E9767268B773/iSThCom1944965.part1.rar
https://nitroflare.com/view/93FAB548326A16E/iSThCom1944965.part2.rar
转载请注明:0daytown » Altair Compose 2019.4