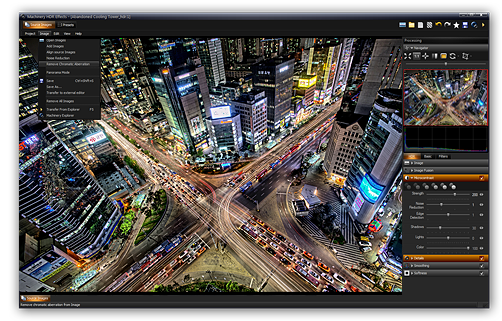 English | File size: 30.3 MB
MACHINERY HDR is a photo editor that utilizes this technology. You do not need to be an expert to achieve dazzling effects – even from a single image saved in JPG format! MACHINERY is easy to use thanks to an intuitive interface and the available set of options. Predefined settings allow the user to achieve professional HDR effects with just a single click of the mouse!
---
Features:
Advanced HDR effects
Machinery HDR Effects has a number of tools for an advanced edition of the photo as well as for an end "polishing" effect.
Enhancing details in images
Move the "Microcontrast", "Details" and "Dynamic Contrast" track bar to draw out more details and accentuate the texture of objects.You do not need multiple images – the function also works with only one photograph!
You can compare the processed image with the original in every moment with use of a right mouse button in the screen.
Quick start
Drag series of exposed images (various exposures) from Windows files. Wait until the program processes the image and save it. There is really nothing more you need to do in order to obtain a naturally looking HDR image!
Get great effects with just one click of your mouse!
Load images and go to the "Presets" tab to use a ready setting. Great effects on-the-spot – it could not be any simpler!.
Samples
After you install the program, load sample projects from the "Samples" folder, to see that they were really created with Machinery Effects. Test the samples to see how changing parameters effects image processing.
Batch processing
The program includes an additional app – Machinery Explorer – which makes finding and viewing images much easier. It also makes it possible to create a list of images for batch processing.
Use the Machinery Explorer app to create a list of images that you want processed. Select the "Batch Processing" option to transfer files to the main program.
Homepage