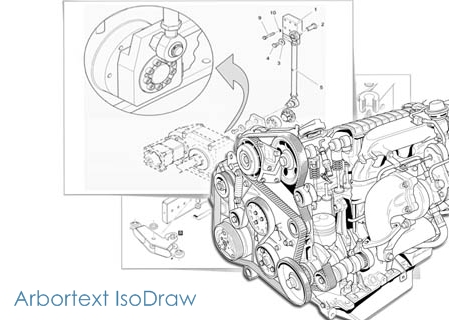 PTC的Arbortext动态信息交付软件,使企业重新调整产品设计和业务运营数据自动提供特定产品的信息,以提高产品在其生命周期中的每一个点上的操作和支持。
Arbortext IsoDraw的自动创建高质量的2D和3D技术插图和动画直接从CAD数据,或从头开始,以传达更容易理解复杂的产品的详细信息。
– 2D和3D插图从CAD数据
一个直观的工具来创造高质量的插图时重用CAD模型提供插画,爆炸的3D文件转换成单独的部分插图。
– 2D和3D动画
创建2D,3D或2D和3D动画的组合,并更新现有的动画,使用一个单一的软件工具。
-热点
热点内插图和动画插入链接直接在线内容所需的说明细节。
-插图更新
确保与原始CAD模型的关联,这样你就可以轻松地跟踪和更新应用到插图和动画,工程数据的变化,随时在整个产品生命周期。
-绘画透视
所有的工具,你需要创建高质量的2D和3D技术插图的工作,无论是工作时从无到有,或通过重用现有的数据,如扫描或数码照片。
---
PTC Arbortext IsoDraw CADprocess 7.x | 478.1 mb
Language: Chinese Simplified, Chinese Traditional, English, German, French, Japanese, Italian, Korean, Spanish
PTC's Arbortext dynamic information delivery software enables companies to repurpose product design and business operations data to automatically deliver product-specific information to improve the operation and support of products at every point in their lifecycle.
Arbortext IsoDraw automates the creation of high-quality 2D and 3D technical illustrations and animations directly from CAD data or from scratch, in order to convey intricate product details for easier comprehension.
– 2D and 3D Illustrations from CAD Data
Provide illustrators with an intuitive tool to reuse CAD models when creating high-quality illustrations, and to explode 3D files into individual part illustrations.
– 2D and 3D Animations
Create 2D, 3D or a mix of 2D and 3D animations, and update your existing animations using a single software tool.
– Hotspots
Insert hotspots within illustrations and animations to link online content directly to desired illustrative details.
– Illustration Updates
Ensure associativity with original CAD models, so you can easily track and apply updates to illustrations and animations as engineering data changes, anytime throughout the product information lifecycle.
– Drawing in Perspective
Work with all the tools you need to create high-quality 2D and 3D technical illustrations, either when working from scratch, or by reusing existing data such as scans or digital photos.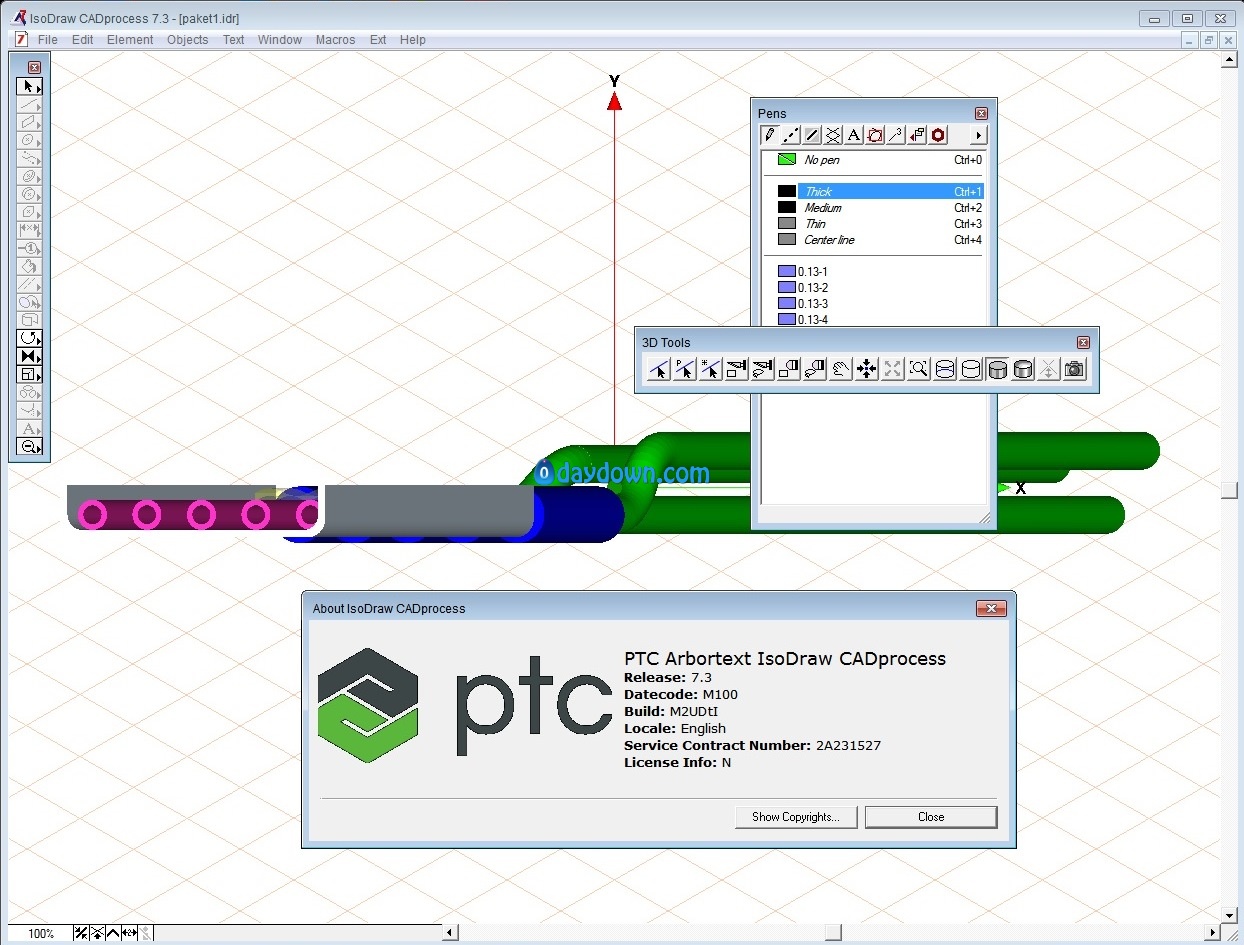 About Parametric Technology Corporation (PTC)
Parametric Technology Corporation (PTC), The Product Development Company, develops, markets and supports software for product development. Its main products are for CAD/CAM, engineering calculations, and Product Lifecycle Management. Its customers include companies in manufacturing, publishing, services, government and life sciences industries. PTC is listed in the S&P Midcap 400. It is also in the Russell 2000 index.
Name: PTC Arbortext IsoDraw
Version: 7.3 x
Home: http://www.ptc.com
Interface: Chinese Simplified, Chinese Traditional, English, German, French, Japanese, Italian, Korean, Spanish
OS: Windows XP / Vista / 7even / 8 / 8.1
Size: 422.9 mb
---
Download rapidgator
https://rg.to/file/2c23fef0985a89a61b6b4e92e897ad33/PTC.Arbortext.IsoDraw.7.3.M100-SSQ.rar.html
Download nitroflare
https://nitroflare.com/view/2ADE0C1D24F17EA/PTC.Arbortext.IsoDraw.7.3.M100-SSQ.rar