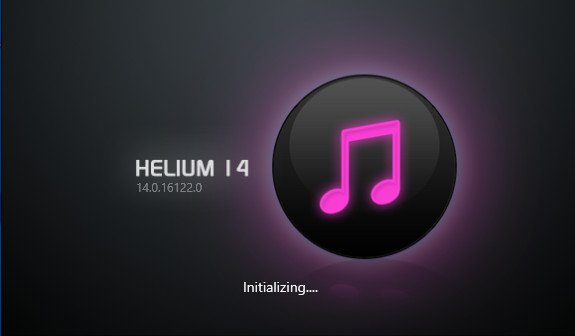 Helium Music Manager音乐管理应用程序,可以进行音乐标签修改、曲目重命名、音乐播放、管理播放列表等操作,支持支持Mp3\WMA等大多数主流音乐文件格式。不仅能对自收集音乐进行分类管理、快速搜索,联网浏览唱片专辑,还可以刻录音乐文件…可谓全能贴心的音乐管家。
---
File size: 24.2 MB
Helium Music Manager is a music manager that can rip, tag, play, browse, search, rename, burn and synchronize your music with a portable player. You can take control of your music collection. Stop spending time looking for files on your computer or hunting through CDs, vinyl records and tapes – instead, simply enjoy and explore your music! Helium Music Manager can replace your ripper, player, tag editor and other audio related software.
---
Helium Music Manager is a music tagger, renamer, cataloguer, browser, playlist manager and report creator. It can catalogue, edit and play the most common music formats (MP3, Ogg, WMA, iTunes M4A, FLAC, APE and MPC) as well as standard Audio CDs. Catalogue your entire music music collection with just a few clicks, regardless which media the music is stored on. Use the new built in Music Information Browser to navigate through your music collection in an intuitive manner by means of a Web style user interface.
Helium makes it easy to find your favorite music by searching for criteria such as Artist, Title, Genre, Rating etc. Avoid manual typing by downloading artist and title information from various sources on the Internet (CDDB, Amazon.com, AllMusic, Discogs to mention a few). Helium supports downloading of album pictures, artist pictures, track information, artist relations, biographies, discographies and lyrics.
• Supports your iPod or Zen. Synchronize and play music from your iPod, Creative Zen, mobile phone or other portable device. Helium Music Manager supports a wide variety of players.
• Explore your music your way. Browse and play your music depending on the situation. Be the DJ – take your entire collection on your laptop to your friends party. Impress your family – bring Helium Music Manager to your Full-HD television and redefine music entertainment!
• Download covers for your albums. Easily find your albums by browsing their album art. Helium Music Manager has built-in facilities to quickly find and download album art.
---
Download rapidgator
https://rg.to/file/ee67cc749dd3ebc3d5cf28fbc8222cd2/Helium.Music.Manager.14.rar.html
Download nitroflare
https://nitroflare.com/view/50ECBDE822E1126/Helium.Music.Manager.14.rar
Download 城通网盘
https://474b.com/file/7940988-429661494
Download 百度网盘
链接: https://pan.baidu.com/s/168EZF9oJ0I8G9w7LVcAdcw 提取码: a6k5
---
Download rapidgator
https://rg.to/file/7c586b8aa43b2227992b597164122170/Helium.Music.Manager.14.rar.html
Download nitroflare
https://nitroflare.com/view/790A01E26405FA6/Helium.Music.Manager.14.rar
Download 城通网盘
https://474b.com/file/7940988-423964494
Download 百度云
链接: https://pan.baidu.com/s/1tEqq9_YDyuMF1_QHrBrXLA 提取码: xbay
---
Download rapidgator
https://rg.to/file/d894c756cd90c1716a5417ed3d625e16/Helium.Music.Manager.14.rar.html
Download nitroflare
https://nitroflare.com/view/7E67683ECC2EC7D/Helium.Music.Manager.14.rar
Download 城通网盘
https://t00y.com/file/7940988-415936067
Download 百度网盘
链接: https://pan.baidu.com/s/1TmbznwSDx_VY4o1tGO9-Kw 提取码: wk6p
---
Download rapidgator
https://rg.to/file/91a73a6e15057ca12b7dcc9d3d4201be/Helium.Music.Manager.14.rar.html
Download nitroflare
https://nitroflare.com/view/0BB52E154B92BFE/Helium.Music.Manager.14.rar
Download 城通网盘
https://t00y.com/file/7940988-406964984
Download 百度云
链接: https://pan.baidu.com/s/1UQRWeUGHrBY0WtkXF7F7YA 提取码: mbgg
---
Download rapidgator
https://rg.to/file/48f24e4999f72fc284895a598674b8c1/Helium.Music.Manager.14.2.rar.html
Download nitroflare
https://nitroflare.com/view/03BE14AE216DDE1/Helium.Music.Manager.14.2.rar
Download 城通网盘
https://t00y.com/file/7940988-402508492
Download 百度网盘
链接: https://pan.baidu.com/s/1L-PVfJJy8VNYfk9iSL58uA 提取码: a7ts
---
Download rapidgator
https://rg.to/file/6212608bce582fc8886af14afffdb2b1/Helium_Music_Manager_14.2.rar.html
Download nitroflare
https://nitroflare.com/view/E5DE0CA88068D4B/Helium_Music_Manager_14.2.rar
Download 城通网盘
https://u7940988.ctfile.com/fs/7940988-393868746
Download 百度网盘
链接: https://pan.baidu.com/s/1IYWMjDvLY4iV-1OrMg3ivg 提取码: ffr2
---
Download rapidgator
https://rg.to/file/fcf69195004072a43f6d208bad140509/Helium_Music_Manager_14.1.rar.html
Download nitroflare
http://nitroflare.com/view/81BADED8DB32B65/Helium_Music_Manager_14.1.rar
Download 城通网盘
https://u7940988.ctfile.com/fs/7940988-375910523
Download 百度云
链接: https://pan.baidu.com/s/1-p8Xrp9r_XB2wX66skBruQ 提取码: wdxq
---
Download rapidgator
https://rg.to/file/6502e97540c98cda0ee008d9469204fb/Helium.Music.Manager.14.0.rar.html
Download nitroflare
http://nitroflare.com/view/80D92AE15907728/Helium.Music.Manager.14.0.rar
Download 城通网盘
https://u7940988.ctfile.com/fs/7940988-367056307
Download 百度云
链接: https://pan.baidu.com/s/1qQRfjegW7Ai9QtJ9PrEhbA 提取码: 6jc5
---
Download rapidgator
https://rg.to/file/4d0762135bf2aee63c2d7707bdcf2aa5/Imploded.Software.Helium.Music.Manager.v14.0.16122.0.Premium-CRD.rar.html
Download nitroflare
http://nitroflare.com/view/74D94F60D71E43C/Imploded.Software.Helium.Music.Manager.v14.0.16122.0.Premium-CRD.rar
Download 城通网盘
https://u7940988.ctfile.com/fs/7940988-364269397
Download 百度云
链接: https://pan.baidu.com/s/1C-t6Fnjx1sdrhbvO-kpkyQ 提取码: auhi
转载请注明:0daytown » Helium Music Manager 14.6 Premium Multilingual