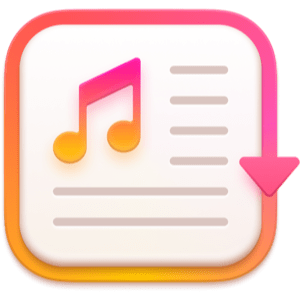 xport for iTunes Mac版是一款运行在MacOS平台上的音乐文件管理工具。Export for iTunes可以自动检测iTunes库中出现的播放列表和专辑,并为您提供快速将歌曲导出到单独文件夹。
---
File size: 25.27 MB
Export your playlists and albums from your Mac music library (iTunes or Music app on macOS Catalina and later) to any local folder, external storage, SD card or USB drive!
You can transfer easily your playlists to your car stereo or any other media player. An easy to use tool that will help you to share your favourite music.
Export and convert any kind of DRM free audio file type (AAC, MP3, ALAC, AIFF, WAV).
Can not export or convert DRM protected files like audio files from "Apple Music" streaming music service.
Use this app to
• Add music from iTunes to any media player
• Create USB drive or SD card with your music
• Share playlists with friends
• Move music to another computer
• Take backup of your music
---
Download rapidgator
https://rg.to/file/92a6164353d1bb58f429b1621798fba9/Export_for_iTunes_3.5_MAS_%5BHCiSO%5D_.zip.html
Download nitroflare
https://nitroflare.com/view/E44B7C1F667BD5C/Export_for_iTunes_3.5_MAS__HCiSO__.zip
Download 百度网盘
链接: https://pan.baidu.com/s/1Kr-_aziVZHTtdsBizpeOTA?pwd=pbka 提取码: pbka
---
Download rapidgator
https://rg.to/file/0a0502203af4934d431a009847de5500/Export_for_iTunes_3.3_MAS_%5BHCiSO%5D_SAnet.zip.html
Download nitroflare
https://nitroflare.com/view/CB96B4233CCFFF1/Export_for_iTunes_3.3_MAS__HCiSO__SAnet.zip
Download 百度网盘
链接: https://pan.baidu.com/s/1oTvm6QqUacjW-UPjCeMrsg?pwd=xwk4 提取码: xwk4
---
Download rapidgator
https://rg.to/file/6a64c8a56cad7bc5f6da9d1443617281/Export_for_iTunes_3.2_MAS_%5BHCiSO%5D_.zip.html
Download nitroflare
https://nitroflare.com/view/FE568159F49BFFE/Export_for_iTunes_3.2_MAS__HCiSO__.zip
Download 百度网盘
链接: https://pan.baidu.com/s/1qqL2pfBRS-6Rh2QLIAIVuA?pwd=mqex 提取码: mqex
转载请注明:0daytown » Export for iTunes 3.5 MacOS