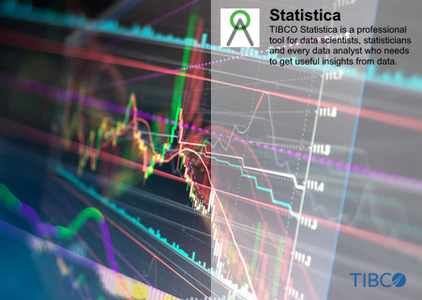 TIBCO Statistica 14 是一款功能强大的数据统计分析软件,拥有先进的数据科学和机器学习能力,软件集成了数据混合、数据发现、预测分析、文本挖掘和嵌入式业务规则引擎,在数据准备、模型构建、部署和监控方面形成完美的体系,全面支持流行的开源功能和工具,用于处理非结构化数据、大数据、内存和数据库分析,可为制定正确决策提供基础和数据支持,从而提高生产力,最大程度的减少风险几率。
---
TIBCO Statistica 14.0.0 | 862.4 mb
TIBCO Software Inc., a global leader in integration, API management, is pleased to announce the availability of Statistica 14.0 is a professional tool for data scientists, statisticians and every data analyst who needs to get useful insights from data.
What's New In This Release (Version 14.0 – December 2020 )
Changes in Enterprise Manager
Some changes related to Versioning (capabilities of versioning for labels and characteristics) and changes to System Option tab are added.
JPMML feature
JPMML integration is added to support PMML 4 model scoring of all standard models generated in Statistica.
TIBCO Statistica is a flexible analytics system, which allows users to, create analytic workflows that are packaged and published to business users, explore interactively and visualize, create and deploy statistical, predictive, data mining, machine learning, forecasting, optimization, and text analytic models. With TIBCO Statistica you can connect to any data source, prepare and enrich data, run statistical analysis, create machine learning and even deep learning models, call the most powerful libraries such as H2O and Spark MLlib, design and run workflows eventually including your own R and Python code and deploy models and results to Spark, to databases, or to other tools.
TIBCO Software Inc. was founded in 1997. TIBCO's revolutionary software allowed communication within the financial markets to occur in real-time and without human intervention. Over the years, TIBCO has evolved, which has allowed our company to stay up-to-date on the latest technological advancements in our field and increase both revenue and assets. In 2014, Vista Equity Partners acquired TIBCO and aided in business ventures. Since the acquisition, TIBCO has continued to flourish, purchasing and incorporating numerous technology platforms and companies, as well as doubling down on philanthropic efforts.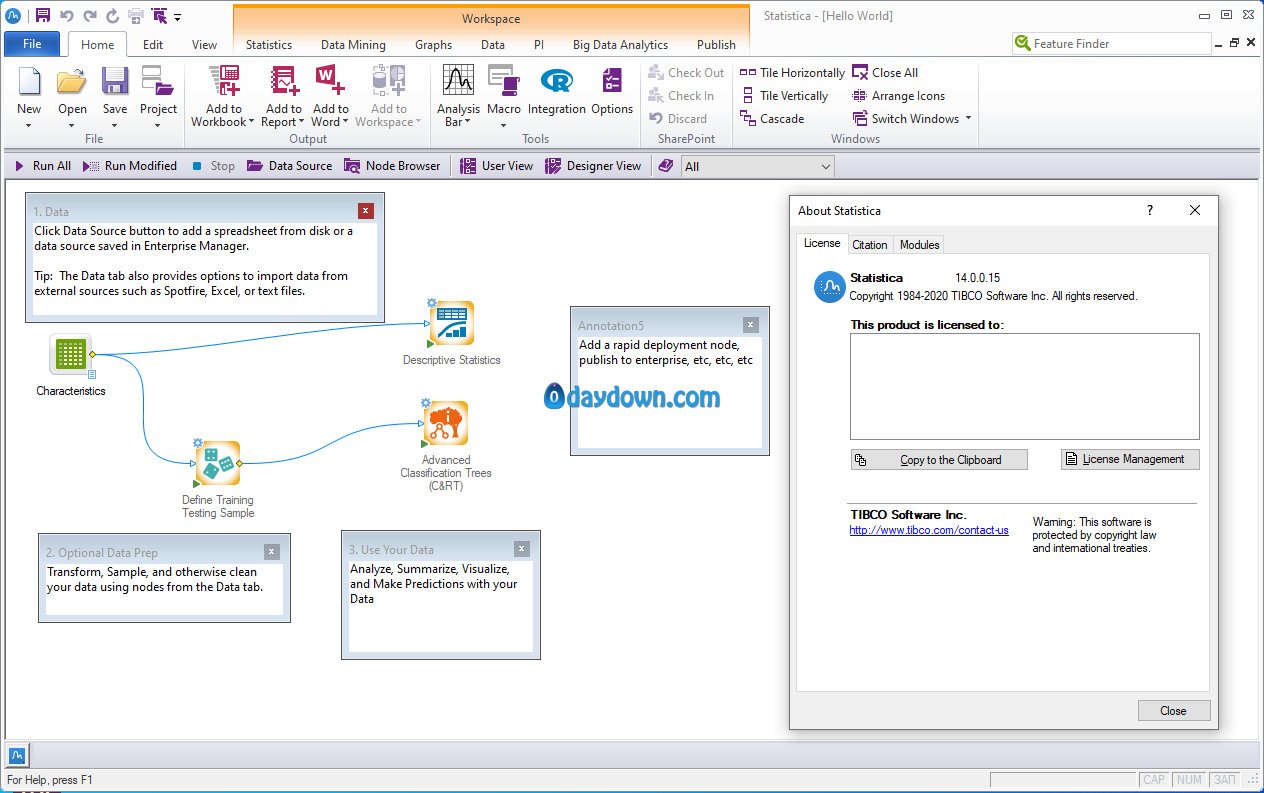 Product: TIBCO Statistica
Version: 14.0.0
Supported Architectures: x64
Website Home Page : http://www.tibco.com
Languages Supported: english
System Requirements: Windows *
Size: 862.4 mb
---
Password/解压密码www.tbtos.com
转载请注明:0daytown » TIBCO Statistica 14.0.0