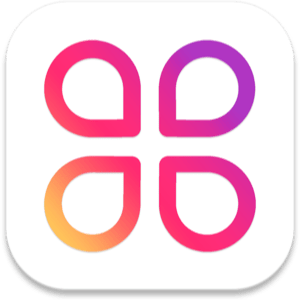 QuickLinks是一款macOS平台的自定义快捷键启动软件或快速访问工具,能够帮助我们在Mac电脑上通过自定义快捷键来启动应用程序软件或是实现快速访问,在我们通过设置快捷键之后,我们就可以通过自己设置的快捷键来快速启动程序了,而且还可以对文件夹、文件等进行快捷键的设置,可以为任何收藏或常用的文件,文件夹,文档,软件等创建快捷方式。
---
File size: 14 MB
QuickLinks help you provide an easier and quicker method of accessing files, folders, apps and more. QuickLinks allows you to add in an unlimited number of shortcuts. Whenever you require access to these important shortcuts tap on the menu bar icon and select the item from the dropdown list.
Or just click the shortcut key for Ultrafast access.
Within just a few hours of use, you'll be totally hooked and wonder how you ever lived without QuickLinks. The app will save you time and. speed up your workflow.
≈ Functions of the application: ≈
◉ Just drag and drop or click (+) or right-click any file, folder or app to ADD to the Quicklinks window.
◉ And assign keyboard shortcut keys to access with.
◉ Just use Command+number(1,2,3,4…), or any letter to set shortcuts.
◉ Add as many files, folders, apps that you would like.
◉ Group them with headings, making them easier to find.
◉ Expand and collapse Groups from the menu bar to keep them organized and tidy.
◉ Folders and files are presented with their respective icons and shortcut commands.
◉ Shows recently accessed items from the menu bar.
◉ Choose whether the app starts at login or not.
≈ Advantages: ≈
◎ Time saver for a professional workflow.
◎ No more shuffling through directories on finder to locate exactly what you're looking for and use regularly
◎ Ultra quick access to any file folder or app that you desire.
We'd love to answer your questions, or suggestions or just hear, what you think about "QuickLinks".
Supported Operation Systems
macOS 10.13 or later
转载请注明:0daytown » QuickLinks 3.1 MacOS