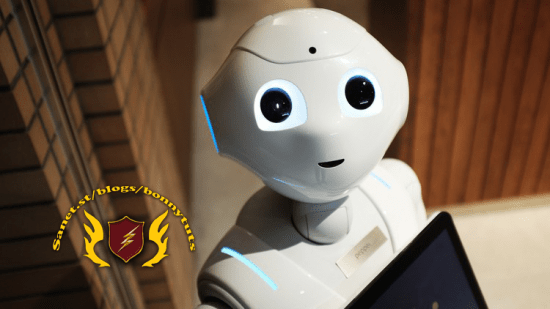 Published 3/2023
Created by Erin Booth
MP4 | Video: h264, 1280×720 | Audio: AAC, 44.1 KHz, 2 Ch
Genre: eLearning | Language: English | Duration: 24 Lectures ( 54m ) | Size: 641 MB
Using ChatGPT to supercharge your VA business!
What you'll learn
Understand how ChatGPT can be used to complete various client tasks.
Automate repetitive tasks, save time and increase productivity while managing your freelance business.
Apply ChatGPT technology in various ways to better support clients and their unique business needs, while maintaining professionalism.
Access a live document of ChatGPT prompts to help you make the most of your inputs!
Requirements
This course is BEST VIEWED ONLINE AND NOT ON YOUR PHONE. Writing prompts may be too small to see on your mobile device.
Access to the internet.
Description
Hey there, future ChatGPT VA ninja!This course is all about the state-of-the-art language model that's about to revolutionize the VA game. If you're not familiar with it, ChatGPT is a new, free artificial intelligence tool that can do…almost anything. And while this tech certainly won't replace human virtual assistants, it's a truly incredible tool that's become the secret weapon of the top VAs. "Virtual assistance is a competitive field. So those who don't adopt new technology will find themselves left behind. Executives will begin expecting more out of their assistants, making the use of the Al essential." With this course, you'll learn how to harness the power of ChatGPT to assist with common client-tasks:Assist with and automate tasks assigned to you.Create spreadsheets and powerpoint outlines in seconds!Automatically organize to-dos by highest priority.Conduct research and gather information.Create and proof-read emails.Custom create travel itineraries for clients.ChatGPT is also key to building your VA business: Plan out your daily schedule.Create social media posts on your behalf.Design a digital content schedule.Optimize your LinkedIn profile.Draft written communications like newsletters and cold-pitch emails.Update your resume.Generate business and domain name for your VA business.This course is designed specifically for VAs, so you can rest assured that the content will be relevant to your business and easy to understand. I'll take you through the basics of ChatGPT and how to use it to improve your workflow and productivity, and before you know it, you'll be a ChatGPT pro.So, what are you waiting for? Enroll now and join the ChatGPT VA revolution! And remember, with ChatGPT on your side, you'll be able to tackle even the most challenging tasks. PS: ChatGPT wrote this entire sales page in less than 10 seconds ?
Who this course is for
This course is intended for freelance virtual assistants who want to increase their productivity, automate repetitive tasks, and provide more value to their clients using ChatGPT technology.
The course is designed for VAs who are looking to expand their skill set and stay up-to-date with emerging technologies in the virtual assistant industry
The course is also suitable for VAs who are interested in enhancing their professional portfolio and improving their overall competitiveness in the virtual assistant marketplace.
---
Password/解压密码www.tbtos.com
转载请注明:0daytown » ChatGPT for Virtual Assistants + 200 Real Prompts