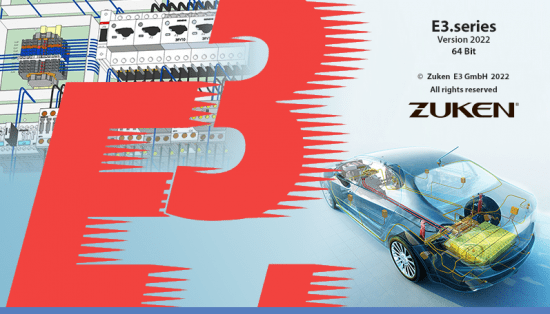 Zuken公司宣布E3.series 2022新版发布!
E3.series 是windows系统下的电子电气绘图解决方案。
E3.series为了解决现代电气系统日益复杂化、集成化,而导致的设计效率低下,设计成本高腾等问题,有日本图研公司持续开发的专门用于电气电子系统的工具。
E3.series以E3 Schematic、E3 Panel、E3 CABLE为中心,整合了电气布线设计,电子工程设计,线缆制作设计,机柜设计,流体气体系统设计等模块群,所有E3模块集成在同一平台下,使用标准符号定义元件,以元件作为最小设计要素,同时具备时时验证功能,以保证生成物为无异常图纸。其追求的目标就是最大化的效率与最小化的成本。
object-oriented保证了设计的安全与高效;统一的平台,保证用户在开展设计时可以从任意的步骤展开设计。如用户可先做机柜布局,也可先做原理图等。
主要模块介绍:
E3.schematic主要用于原理图设计。设计人员通过使用数据库中的常用部件库和符号库进行原理图设计。在完成原理图的同时,还能生成端子台布局,连接器布局,BOM表,线缆连接表等用于制造部门使用的各类图纸,从而有效提高设 计效率。同时,E3.series简单快捷的操作方法便于学习,客户可快速上手,随学随用,缩短系统导入时间。
E3.panel 提供了机柜布局和配线的解决方案。所有E3.series的模块都整合在同一平台下。E3.panel与E3.schematic当然也不例外。E3.panel使用E3.schematic中建立的原理图连接信息与部件库中的物理数据,可快速、简单的实现机柜布局设计。并且通过E3.panel 的3D功能,可在机柜中完美显示布局结果,直观,高效的协助用户进行机柜布局的设计及优化。
另外E3.panel 中可包含自动的配线功能,通过使用原理图中的连接信息,可在机柜中自动地实现配线。
E3.cable 提供线缆设计的解决方案。通过E3.cable可对线缆制作图进行详细设计,单线、屏蔽或绞连线和线束的使用大大加强线缆的表现方式,使设计更加接近实际情况。E3.cable可对跨越不同设计页面的同一连接器实时同步更新,并提供了自动查错功能帮助设计人 员高效完成设计任务。E3.series提供开放的材料库,包括线缆颜色、直径、长度、绝缘、材料等属性可根据实际需要任意定义。
---
x64 | File Size: 5.78 GB
Description
E3.series is a true concurrent electrical engineering environment supporting advanced requirements for electrical documentation, cabinet and wire harness design and manufacturing outputs. E3.series facilitates an efficient and accurate design and manufacturing process for electrical and fluid planning, cable planning, and wire harness and cabinet layout. Its object-oriented architecture provides an integrated and consistent design approach to help eliminate errors, improve quality and reduce design time.
E³.series is available in different configurations as a node locked or floating license that can be accessed by mulitple users. In the configuration E³.enterprise, several users can work simultaneously on large projects, with all modifications being visible in real time to all users. E³.enterprise comprises integrated user and access management capabilities.
An object-oriented systems architecture built on a central database for all applications ensures continuous synchronization across all engineering stages. E³.series projects contain all views of an electrical and/or fluid system. With bidirectional interfaces into leading MCAD toolsets, and a large selection of modules for specific applications, E³.series is a complete design and manufacturing solution for wiring, cabinet and harness in an industrial environment.
E3.series Features
Multi View Project Files
E3.series projects contain all aspects of your design (schematics, cable plans, control panels, formboards and fluid detail). All dynamically linked; a change in one is automatically reflected in all.
Real Time Desing Rule checks
Core to E3.series are the built-in design rule checks (DRCs) that include automatic part selection, duplicate device name prevention, short-circuit avoidance and incorrect wire gauge allocation.
Component Driven Desing
A feature unique to E3.series is its intelligent component library. Parts pulled from the component database include all symbols required by the engineer. The online bill-of-materials and master references automatically track contact locations, speeding up the design process and improving accuracy.
2D/3D and Wire harness Desing
E3.series enables collaborative design for cabinets, wire harnesses and fluid systems. Integrations with all major MCAD vendors enable efficent exchange of geometric and electrical parameters supporting full digital mock-ups.
System Requirements
OS:Windows Server 2008 R2 (x64)/Windows Server 2012 (x64)/Windows Server 2012 R2 (x64)/Windows Server 2016 (x64)Windows 8.1/Windows 10 (x64)
-CPU:2 GHz CPU or higher
-RAM:at least 4 GB RAM or more
-Display:19″ monitor with 1280*1024 with True Color or Wide Screen monitor; alternatively DualScreen solution.
-Hard Space:at least 10 GB free disk space on the hard disk (for the normal installation)
-there's no special demand for the video card.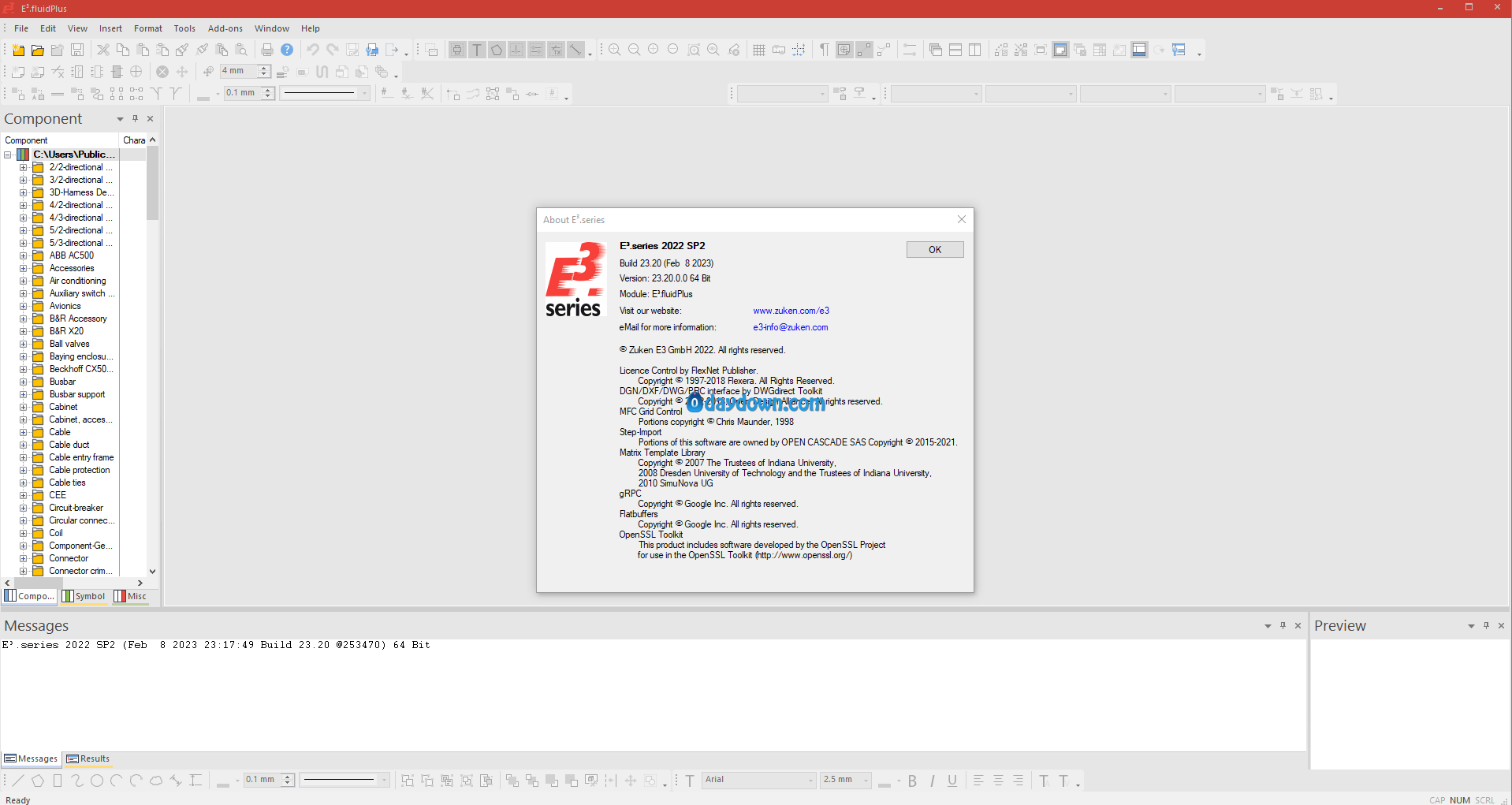 Password/解压密码www.tbtos.com