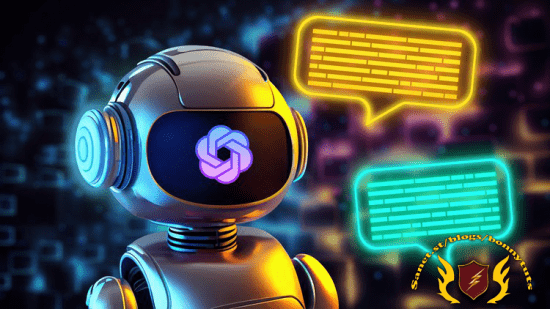 Published 2/2023
Created by Diego Davila • 700.000+ Students,Backyard Courses
MP4 | Video: h264, 1280×720 | Audio: AAC, 44.1 KHz, 2 Ch
Genre: eLearning | Language: English | Duration: 21 Lectures ( 1h 57m ) | Size: 2.16 GB
Transform Your Marketing Game With ChatGPT AI: Build Complete Campaigns That Drive Results From Start to Finish ChatGPT.
What you'll learn
How to use ChatGPT to create an entire marketing campaign from start to finish.
Create a complete content calendar for your marketing campaign.
Define and optimize your target audience and buyer persona.
Utilize ChatGPT for audience research and analysis.
Develop optimized social media posts with ChatGPT.
Write an optimized blog post in seconds with ChatGPT.
Develop an email sequence with ChatGPT.
Create a sales page copy with ChatGPT.
Create Facebook ads with ChatGPT.
Create Google ads with ChatGPT.
Analyze reviews and optimize your products and services with ChatGPT.
Requirements
There are no prerequisites for taking this course. This course is designed to cater to learners of all levels, from beginners to professionals who are looking to enhance their marketing skills.
Description
ChatGPT in Marketing, Welcome!Do you need help creating an effective marketing campaign that drives results? Want to automate your marketing efforts with AI technology? Look no further than this comprehensive course on using ChatGPT to create entire marketing campaigns from start to finish.By the end of the course, you'll be able to:How to use ChatGPT to create an entire marketing campaign from start to finishUnderstanding the capabilities of ChatGPT for marketing campaignsDefining and optimizing target audience and buyer personaCrafting effective social media posts with ChatGPTDeveloping SEO-optimized blog posts with ChatGPTDeveloping email sequences with ChatGPTCreating a sales page with ChatGPTBuilding an ad campaign with ChatGPT for Facebook, Google, and YouTubeAnalyzing customer feedback with ChatGPT to optimize products and servicesCreating a complete content calendar for marketing campaignsUtilizing ChatGPT for audience research and analysisUnderstanding the benefits of social media marketing and automationGenerating unlimited content ideas using ChatGPTUsing ChatGPT for YouTube video creation and optimizationCreating optimized keywords and blog titles using ChatGPTWriting effective email sequences with ChatGPTCreating YouTube videos with ChatGPTAnalyzing reviews and optimizing products and services using ChatGPTUnderstanding the basics of AI marketing and ChatGPT.Overall, this course is designed to provide students with the knowledge and skills needed to leverage ChatGPT's capabilities to create effective marketing campaigns across multiple channels. By the end of the course, students will be able to create a complete marketing campaign using ChatGPT, from developing the content calendar to creating social media posts, blog posts, email sequences, and more. They will also be equipped with the skills needed to analyze customer feedback and optimize their products and services. This course is ideal for anyone looking to boost their marketing results through the use of AI and ChatGPT.Take advantage of the opportunity to transform your marketing game with ChatGPT AI. Whether you're a marketing professional, entrepreneur, or small business owner, this course will help you take your marketing efforts to the next level. Enroll now and start creating winning marketing campaigns today!
Who this course is for
Marketers looking to improve their marketing skills and strategies
Business owners or entrepreneurs looking to create a comprehensive marketing campaign
Freelancers or consultants interested in expanding their marketing services
Anyone interested in learning how to use AI-powered tools for marketing
Individuals interested in improving their social media, email marketing, and advertising skills
Students or recent graduates interested in pursuing a career in marketing or advertising
Small business owners who want to learn how to market their products or services effectively
Individuals who want to learn how to write optimized blog posts, emails, and social media posts
Anyone who wants to increase their knowledge of marketing and advertising in today's digital age.
---
Password/解压密码www.tbtos.com
转载请注明:0daytown » ChatGPT Marketing: Create Complete Campaigns with ChatGPT