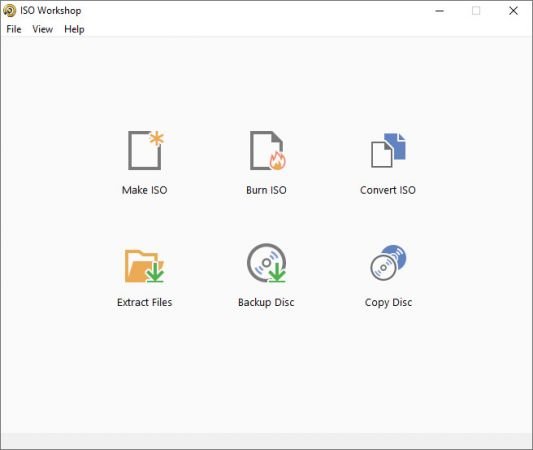 ISO Workshop是一款镜像刻录软件,支持ISP提取、备份、转换、刻录,支持CD、DVD、蓝光光盘等刻录,功能十分强大。
---
Windows x86/x64 | File size: 27.67 MB
ISO Workshop is a application specifically designed to facilitate disc image management, conversion and burning operations. The program has a very simple user interface and enables you to make ISO images, extract specific files and folders from disc images, create disc backups by copying disc contents to an ISO or BIN image file, convert different disc image files into the ISO or BIN format and, of course, burn ISO and CUE images to blank discs.
Features
• Make standard or bootable ISO, with various file systems
• Burn ISO image or any other disc image to CD, DVD or BD
• Browse and extract files from various disc image formats
• Copy any CD, DVD or Blu-ray Disc to ISO or BIN image
• Convert various disc images to ISO or BIN format
• Make exact CD, DVD or Blu-ray Disc copies on-the-fly
Benefits
• Efficient disc burning engine
• Clean and intuitive user interface
• Small installation file size
• Low CPU resource usage
• For personal and commercial use
• Supports Windows 7/8/10/11 (32 and 64 bit)
Support Windows Vista, 7, 8, 8.1, 10, 11 (32 and 64-bit).
转载请注明:0daytown » ISO Workshop 11.9