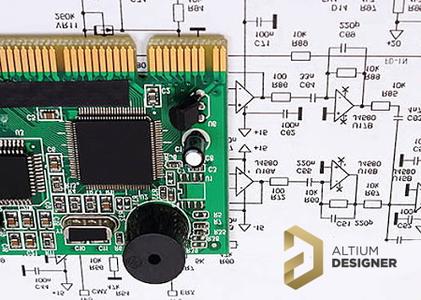 简单易用,与时俱进,功能强大的PCB设计软件
Altium Designer 代表了我们数十年创新和开发,致力于创建真正统一的设计环境的成果 – 使用户能够轻松地与PCB设计过程的各个方面进行连接并统一。
凭借引领创新变革的功能以及庞大数量的用户、爱好者、教育者和专家群体的不断增长,Altium Designer真正改变了整个行业,并推动了无限可能。
亲自体验世界上最好的PCB设计工具,您将会了解为什么工程师和设计师会在所有市面上可用的产品中更倾向于选择Altium!
---
Altium Designer Beta 21.x | 2.5 Gb
The Altium development team is pleased to announce the availability of exclusive preview of Altium Designer 21.0.3 Build 12 (beta) – the most powerful, modern, easy-to-use release to date.
Altium Designer represents decades of innovation and development focused on creating a truly unified design environment — One that enables users to effortlessly connect with every facet of the PCB design process. With features that have pioneered change and an ever-growing community of users, advocates, educators, and experts, Altium Designer is truly transforming the industry and pushing the boundaries of what's possible. Experience the world's finest PCB design product for yourself and see why more Engineers and Designers choose Altium than any other product available.
The Altium Beta Program gives every Altium software user the opportunity to take an active involvement in ensuring the high quality of Altium products. For the Altium beta program to be successful, we require the assistance of people like you, the experienced users of our software. Members of this program will be a limited to a number of existing users who are experienced designers or engineers. As a member of the beta program you should have shown a sound understanding of our products, and be prepared to use the beta software and promptly report all issues.
Altium Ltd. is a multinational software corporation headquartered in San Diego, California, that focuses on electronics design systems for 3D PCB design and embedded system development. Altium products are found everywhere from world leading electronic design teams to the grassroots electronic design community. Founded in 1985, Altium has offices worldwide, with US locations in San Diego, Boston and New York City, European locations in Karlsruhe, Amersfoort, Kiev, Munich, Markelo and Zug, and Asia Pacific locations in Shanghai, Tokyo and Sydney.
Product: Altium Designer
Version: 21.x
Supported Architectures: x64
Website Home Page : http://www.altium.com
Language: english
System Requirements: PC *
Size: 2.5 Gb
---
Password/解压密码0daydown
Download rapidgator
Download nitroflare
转载请注明:0daytown » Altium Designer 21.3.2 x64