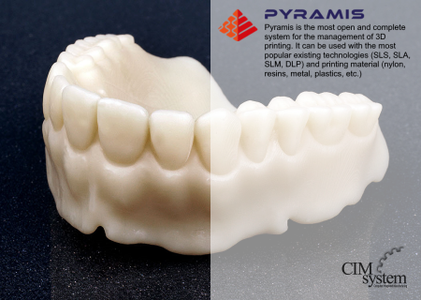 CIMsystem Pyramis 2022 (3.02.05.05) | 526.8 mb
The Team CIMsystem is pleased to announce the availability of Pyramis 2022 (3.02.05.05) is the most open and complete system for the management of 3D printing whith be used with the most popular existing technologies (SLS, SLA, SLM, DLP) and printing material (nylon, resins, metal, plastics, etc.). Equipped with a simple and intuitive user interface, Pyramis adapts to your needs and optimizes the processes according to different 3D printing technologies. According to the choice of the technology based on the 3D printer available, Pyramis sets all the parameters in a totally automatic way, leaving however to the "expert" users the possibility to work on them. In addition, Pyramis utilizes graphics card processors in parallel (GPUs), reducing computing time.
The slicing software for complete 3D printing management
Since 1999, CIMsystem's experience and competency has grown to become a worldwide reference for the CAD/CAM software and technology development. CIMsystem's portfolio includes a wide range of solutions for the manufacturing industry: 3D CAD and CAM systems, reverse engineering solutions, data transmission software, many Rhinoceros plug-ins, and different products for the dental industry. The company's successful dental applications have had a large impact in expanding CIMsystem's presence in today's marketplace.
Product: CIMsystem Pyramis
Version: 2022 (3.02.05.05)
Supported Architectures: x64
Website Home Page : http://www.cimsystem.com
Languages Supported: multilanguage
System Requirements: Windows *
Size: 526.8 mb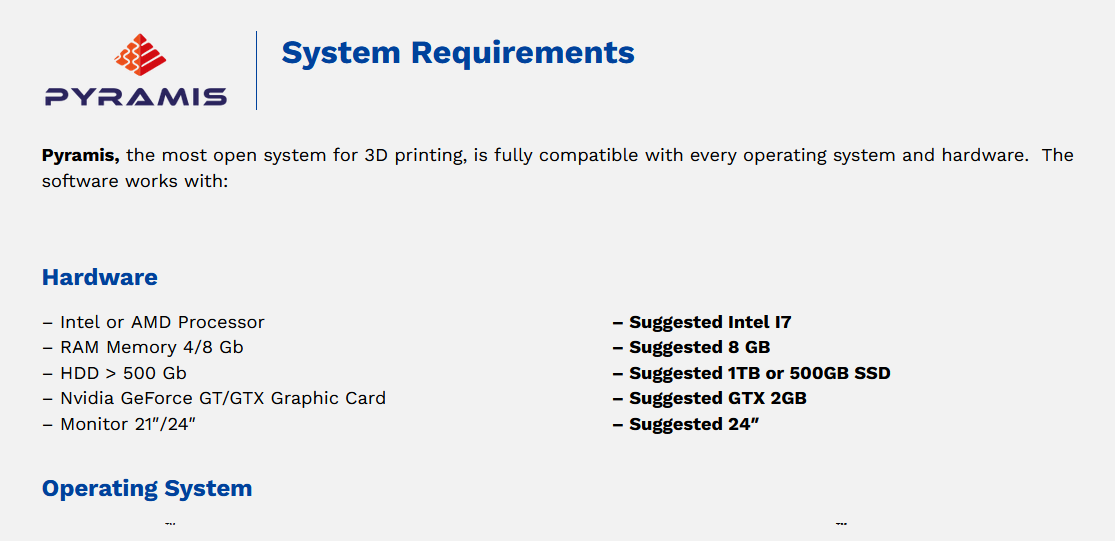 Password/解压密码www.tbtos.com